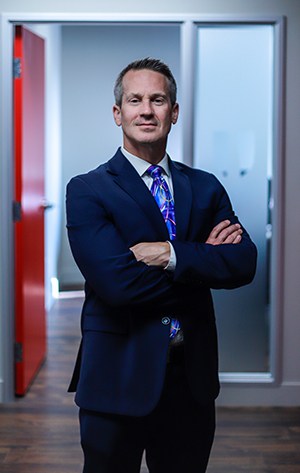 JOSHUA A. CLARKE, B.A., LL.B.
Lawyer / Managing Director
Joshua feels comfortable defending any criminal charge, however the following areas are of particular interest:
Domestic Offences

Sexual assault

Fraud

Drugs

Impaired Driving
2002 University of Ottawa B.A. (Hon.)(English & Communication)

2008 University of Ottawa LL.B. (Bachelor of laws)
Called to the Bar
Law Society of Ontario – 2009
Criminal Lawyers' Association

Defence Counsel Association of Ottawa
County of Carleton Law Association
Barristers for a Better Bytown
Reach Canada

CHEO

Canadian Cancer Society

Royal Ottawa Hospital
Action Réfugiés Montréal
Email:
joshua.clarke@armouredsuits.ca
Mobile: 613.863.5137
Office: 613.233.0008 x 522
Joshua Clarke is an experienced trial and appellate lawyer. He knows clients want and deserve the best possible result for their case.
Joshua is committed to keeping clients fully-informed throughout their experience. The high quality service he provides includes cost-efficiencies that he is committed to finding wherever possible.
Background
Joshua grew up in Ottawa, where he discovered a lifelong passion for the Toronto Maple Leafs AND Ottawa Senators (yes, both). Before being called to the bar, Joshua served as an artillery officer in the Canadian Armed Forces. Retiring in 2003, Joshua knew he wanted to continue giving an important service to Canadians, so he went to law school.
Interests
In his spare time, Joshua can often be seen at the Ottawa Hunt and Golf club. He likes spending time with his spouse and two young children. Joshua is very interested in physical fitness and is never happier than when riding his motorcycle.
Armoured Suits
After his call to the bar, Joshua co-founded the firm that would become Armoured Suits. Joshua knew that many lawyers were good with the law, but too few focused on the service they provided their clients. For Joshua, good service comes from efficient systems. He has focused on developing and implementing systems that:
Keep his clients informed at every stage of the process

Standardize the delivery of legal services so that everyone in the firm contributes to the client's service

Utilize technology to create efficiencies, thereby reducing overall cost
Joshua's clients benefit from his calm demeanour and reasoned approach to their cases. His extensive courtroom experience and razor-like focus on getting justice for his clients makes him an excellent choice to lead your defence.
Mr. Clarke represented my case phenomenally from the beginning. He was very comforting and easy to talk to and explained everything in different scenarios to make sure I understood everything clearly. I can't thank him and his team enough for the best possible outcome…case closed.
– Christopher
Acquitted, not guilty.
This was the best possible outcome for my case. Believe me, now that this matter has been resolved, it has helped turn my fortunes around one hundred and eighty degrees toward the better.
– Stephane